Hi,
We have a module which generates Executing Agent Tasks to ping a specific IP at a particular rate. What we are seeing is at seemingly random times the status (Throughput) changes from xxx exec/sec to "Idle".
What could be the cause?
Can or should they be revived? if so, how?
Thank you in advance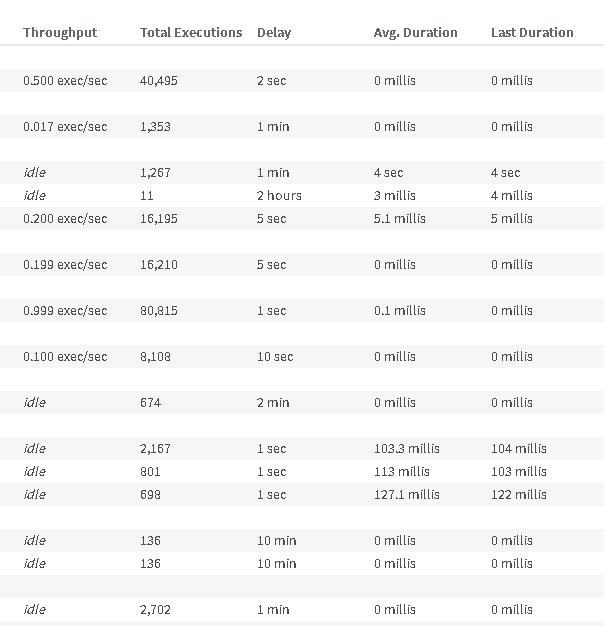 including: @mgross