Hi,
I'm trying to filter alarms based on the alarm's display path. The process should be pretty simple, but I'm having some issues.
I will use the Hi and HiHi alarms as examples. The display paths are Pump PSI/PV/Hi and Pump PSI/PV/HiHi

When I use the display path exactly as listed, the table does not show any results.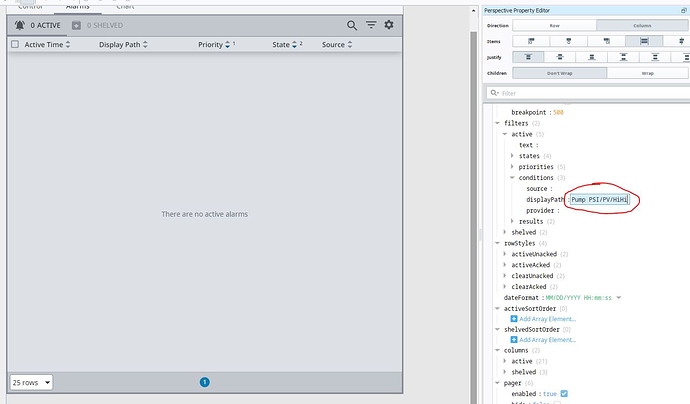 There is nothing in the path before Pump, but adding a wild card before Pump and up to after PV works to show all the associated alarms.

Since I want to filter for HiHi and Hi, I modified the display path to (wildcard)Pump PSI/PV/H(wildcard) and nothing shows up. There are wild cards before and after the string so why doesn't the table show Hi and HiHi Alarms?

Thank you,
Ali